addendum: 3 gifts found in Him: (Joy Dare) 

1- He puts the lonely in families...(and isn't that me?)
2-children are a blessing and he warms my heart in love for them
3-new mercies every morning....and that it is never too late to wake up and see

~~~~~~~~~~~~~~~~~~~~~~~~~~~~~~~~~~~~~~~~~~~~~~~~~~~~~~~~~~~~~~~~~~~~~~~~~~~~

 w
hen did it happen?
when was the last day i sat on his bed and read him a bedtime story?
what happened the next day? was i just busy? was he? did we forget? was i too tired? was he reading a novel of his own?
we move through days and weeks and months and years..and then one day we look up and realize....he is too old to have me read him a bed time story. A good night kiss becomes a hug, becomes a goodnight from the doorway.
my heart aches.....how quickly the scramble with little ones overtakes our days and grows into big boys with big shoes and toys and cds, and phones and dss.
ah....how my little boy loved books. his favorites, he could recite the lines before I even turned the page...("all owls think a lot!" -baby owls, "baby ant has stinky pants" - baby ant, "gonna catch a big one, i'm not scared!" -going on a bear hunt)
now he's reading of battles and warriors, of relationships and geometry.
yet, ...on those nights when momma is not too tired....when son is not staying up later than me....i walk in..and tuck him in...and his brother...and they smile that silly smile... little boys still in almost men bodies.
i must remember this. it is too important to be too tired....you may not want me to read a story....
but I can tuck you in, say a sweet prayer, tell you I love you and kiss you goodnight...
from boys to men...too quickly....much too quickly.....
Nick and Papa
Nick
~~~~~~~~~~~~~~~~~~~~~~~~~~~~~~~~~~~~~~~~~~~~~~~~~~~~~~~~~~~~~~~~~~~~~~~~~~~~~~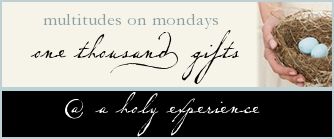 (Join the joy dare)